USS Yorktown (CV-1940)
The four ship Yorktown class I am adding to the US Navy is to slot in between the improved Wasp class and the production line Essex class. So what improvements can I give the Wasp to make those ships even better. The first thing that comes to mind is an enclosed bow. Since the Treaties are now defunct there would be no need for weight saving, and these ships really can be 'improved'. A bigger hull for increased hangar capacity. Higher speed for increased flexibility. Better protection for increased survivability. Doing the enclosed bow for the Yorktown's, I may have to revisit the Essex class and do a bit of a rethink, redraw.

These four ships are still under construction when WW2 breaks out in 1939. The US Navy follows closely the way the Royal Navy carriers are used and what it can learn from the 'observers' it has on board Royal Navy ships. The Royal Navy ships confirm the ideas the that the US Navy has earmarked to put into the Yorktown class. Bigger, better , faster!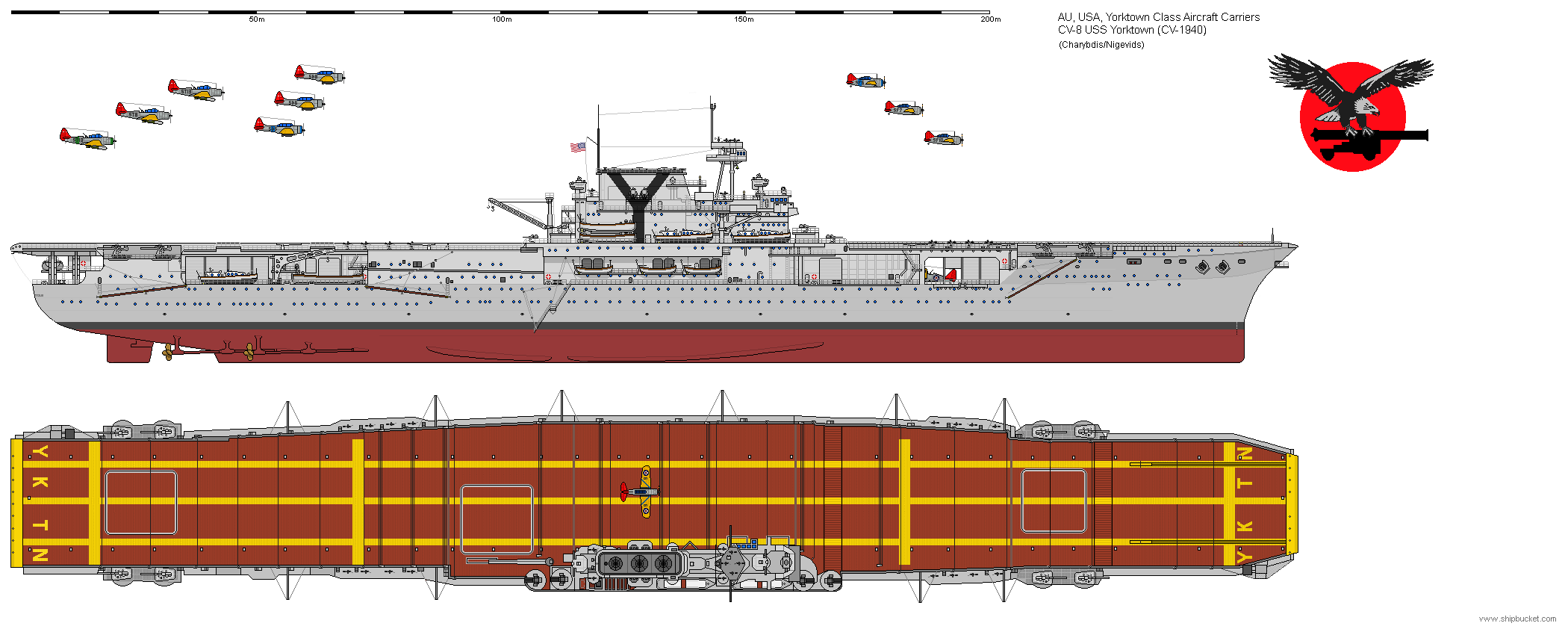 And that is what I have done. Longer, wider, an overall increase in size and displacement.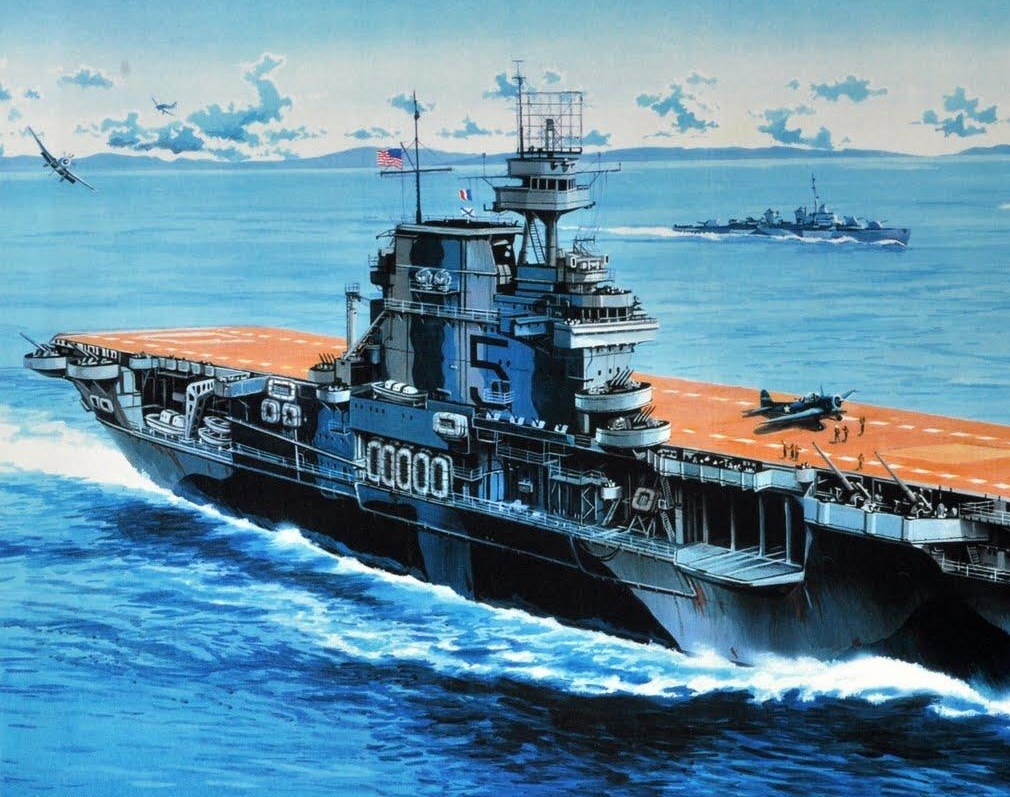 Displacement

28,800 tons standard
32,500 tons full load

Length
Beam

94 ft at waterline
116 ft width at flight deck

Draft

26 ft (7.9 m)
(24 ft 4 in (7.42 m) design draft)

Propulsion

10 Babcock & Wilcox boilers
4-shaft Parsons geared turbines 140,000 shp

Speed
32 knots
Range
12,500 nmi (23,200 km)
Complement
2,300
Sensors and
processing systems
SC radar
Armament
Armor

Belt: 2.5–4 in (6.4–10.2 cm) Deck: 2.5 in
Tower: 4 inches (10 cm)

Aircraft carried
90 (internal)
Aviation facilities

2 flight deck catapults
3 aircraft elevators

Notes:

USS Yorktown
USS Enterprise
USS Valley Forge
USS Shangri-La
Sourced from Wikipaedia, mangled by me.



Original internals of the Yorktown class before I made it bigger.