Vosper MTB 73 foot (MTB-1943+)
Back to Ship Index


There were earlier models of the Vosper Motor boats in both MTB and MGB formats and with much differing armaments.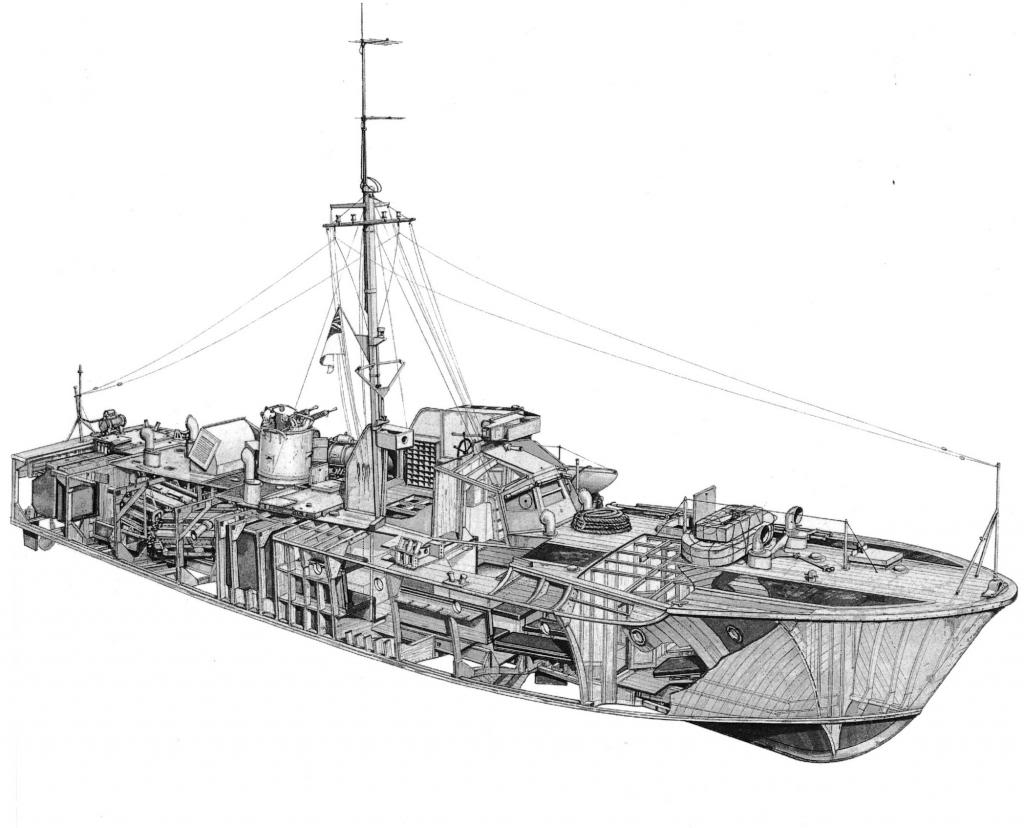 The internal view shows how cramped the little boats were and why they needed to have their crews billeted ashore or on a depot ship.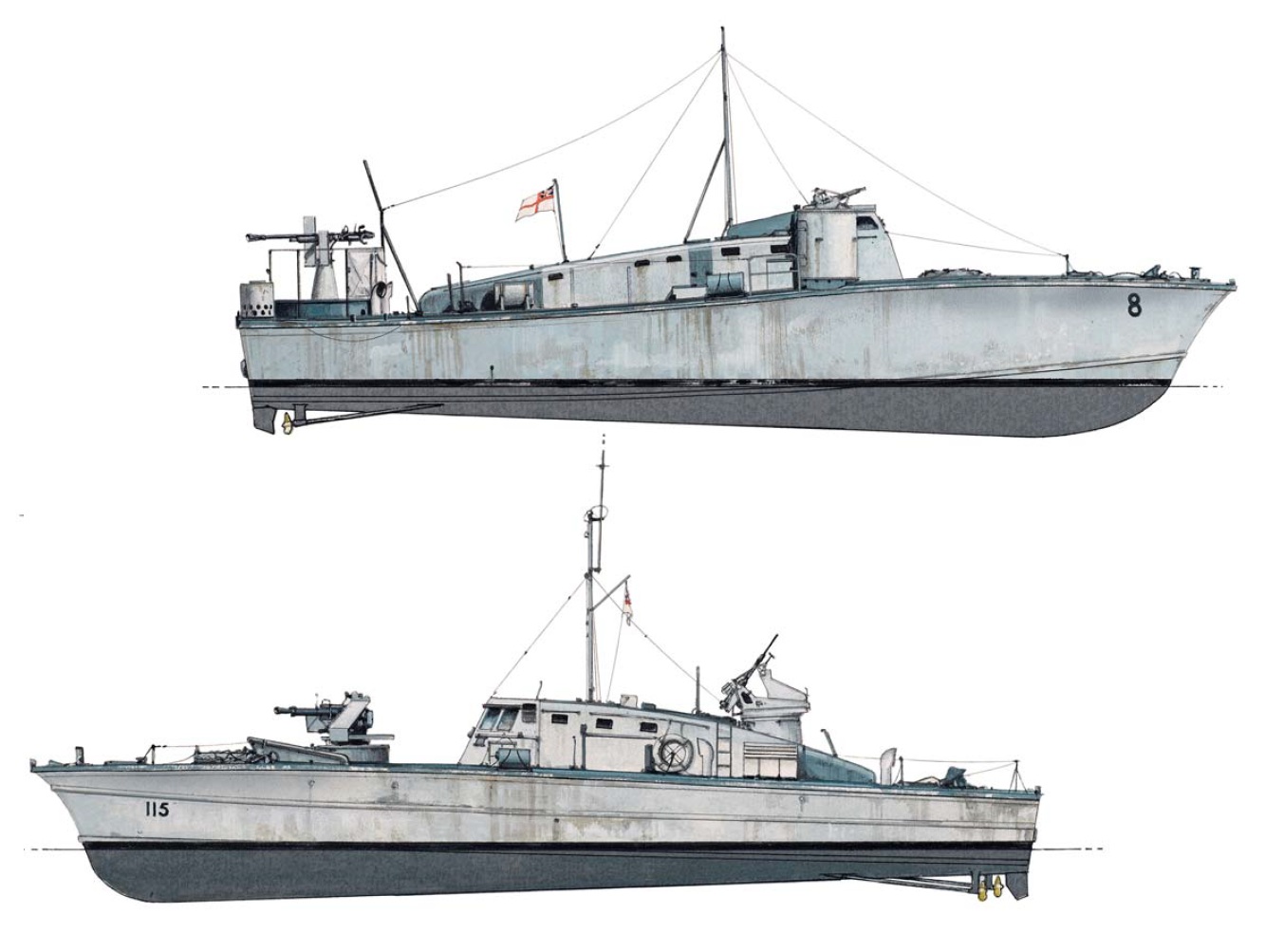 The hull design proved a winner for Vospers, with over 500 Vosper boats built. Add that to the 1000 Fairmile types and that is an enormous amount of small craft to use around the coastal battle grounds.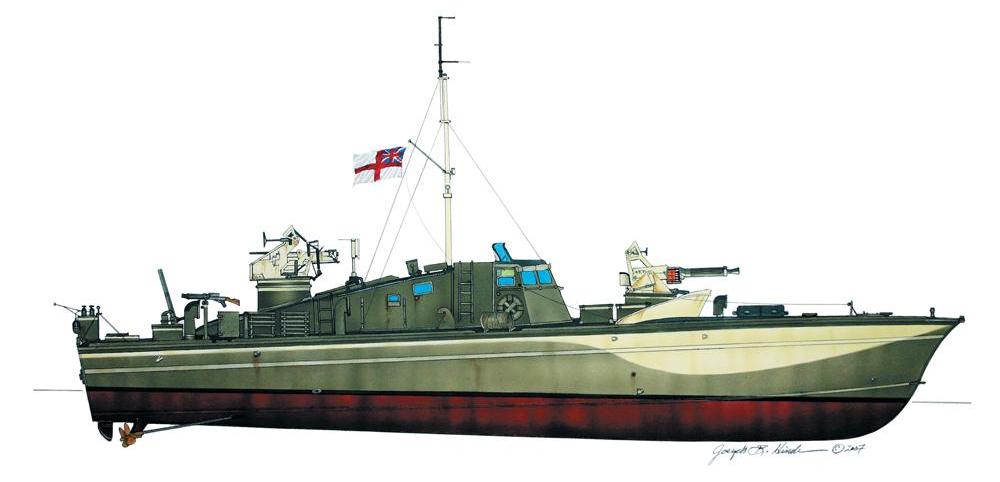 Early MGB based on a Vosper 70 foot hull.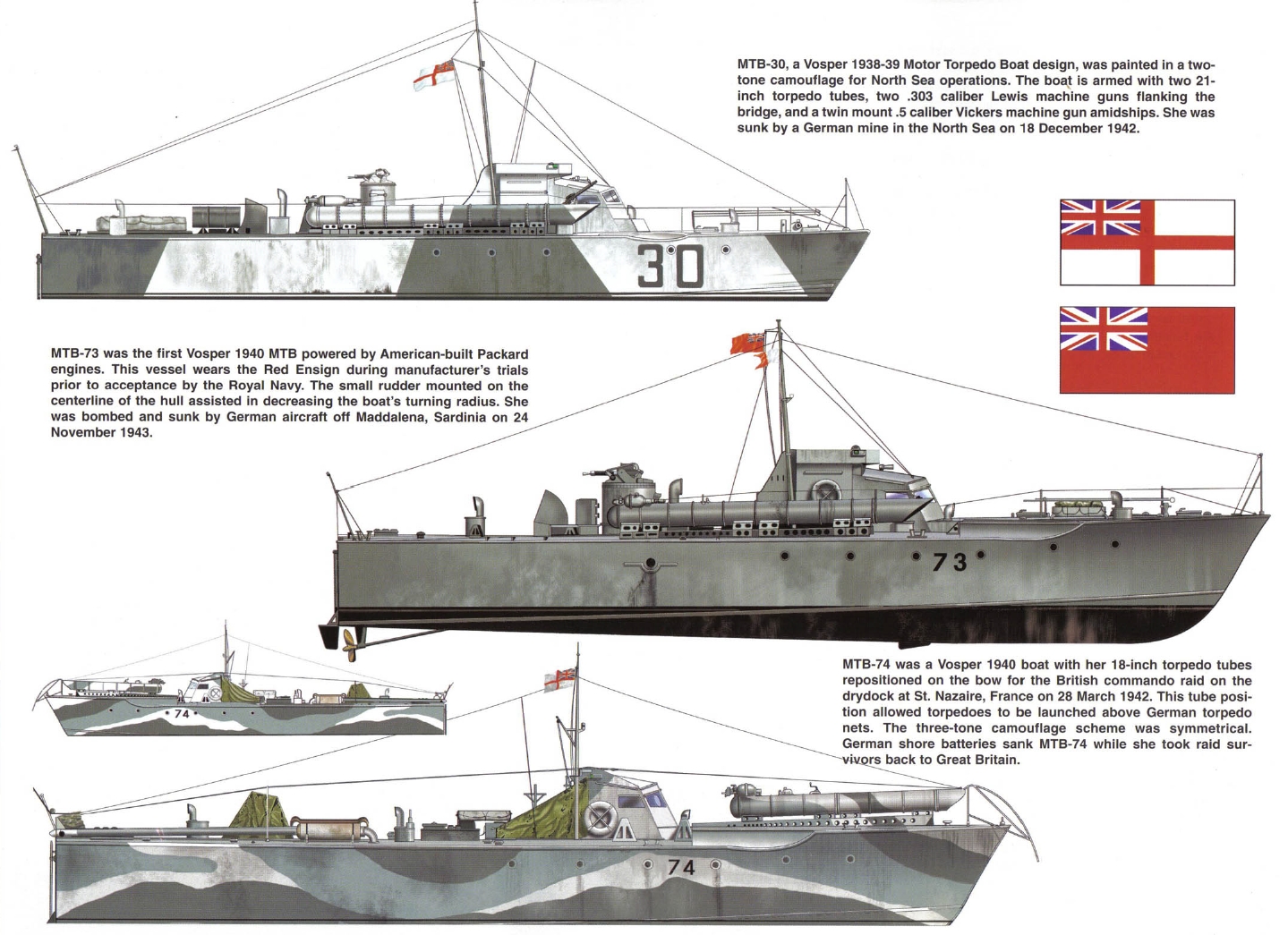 The Vosper 73 foot motor torpedo boat was a mid-twentieth century British military boat design by Vospers.
At 73 ft (22 m) long they were considered small boats compared to longer designs such as the Fairmile Type D. The design came about from a requirement that British Motor Torpedo Boats should be better able to fight small craft, which was the job of Motor Gun Boats. To this end Vospers built on their existing 70 foot designs. The Type I was introduced in 1943 and the Type II before the end of the Second World War.
The boats carried four 18-inch torpedo tubes as their major offensive armament along with Oerlikon 20 mm cannon and some defensive armament (Vickers K machine guns) for protection against enemy aircraft. The Type II gave up two torpedo tubes, but gained a 6-pounder gun which displaced the twin Oerlikon to the aft deck. This made it more capable of performing the Motor Gun Boat role. Of the 29 built to this design none survives, however a slightly earlier model 60' example has been saved and resides at the Imperial War Museum Duxford annex north east of London.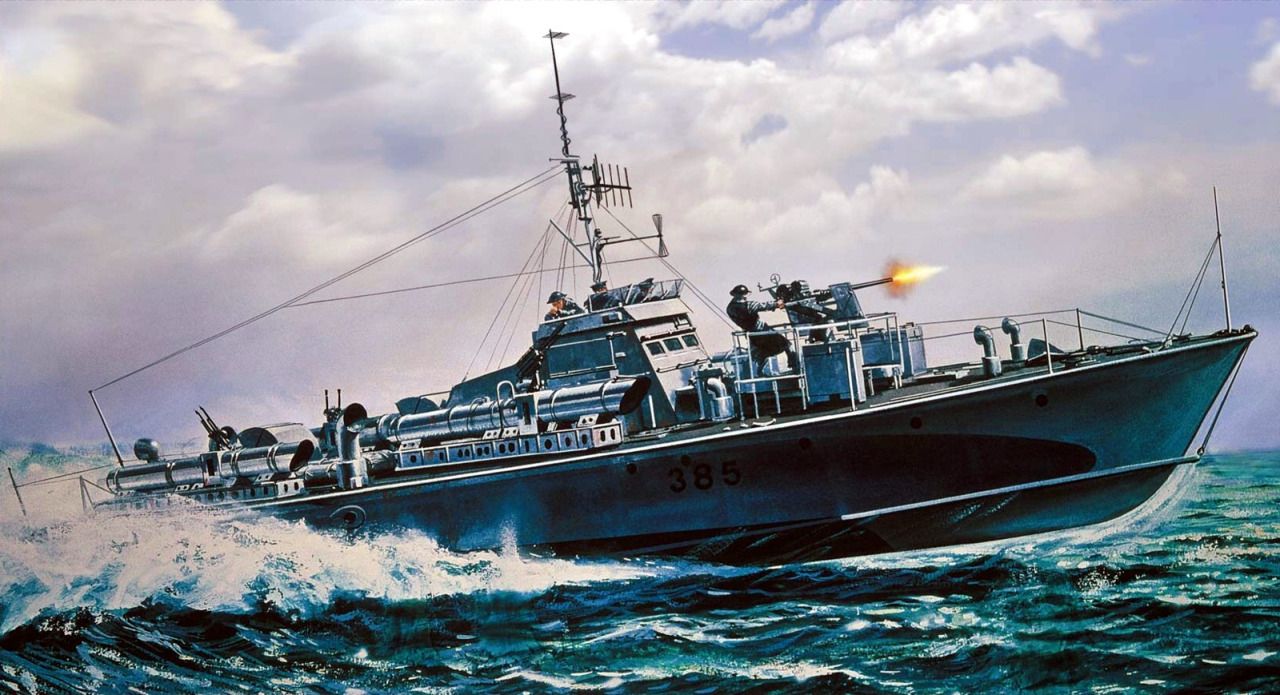 Classic Airfix Model kit cover photo. That was a great kit with many options that could be tried out. My favourite was using the Airfix 40mm Bofors kit mounted at the front and putting the twin 20mm aft.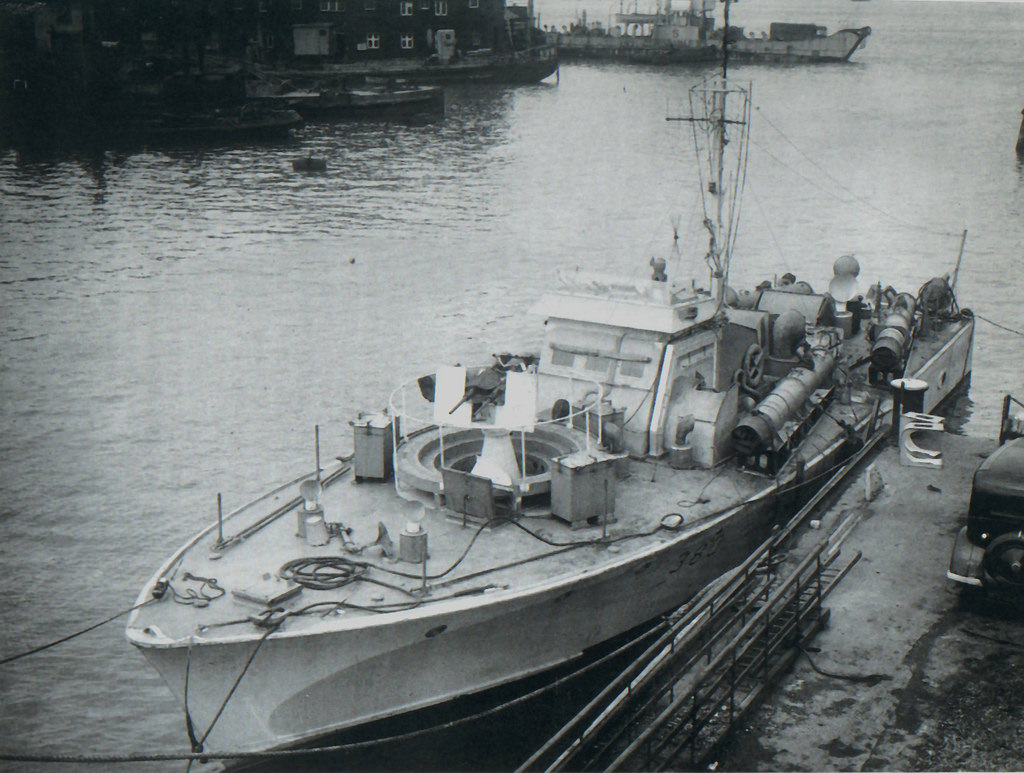 Displacement
45 tons standard, 50 tons full load
Length
73 ft
Breadth
19.5 ft
Draught
3 ft
Machinery
4 shaft,

3 × 1,400 hp (1,044 kW)

Packard

petrol engines

Speed
40 knots
Range
?
Armament
As Completed M/S

2 x 4" (2x1)
4 x 20mm (4x1)
4 x 0.5"mg (1x4)
Complement
80
Notes
Mollins 57mm/6pd gun with autoloader.

I did a few drawings based on the basic unit with various armaments in mtb and mgb formats.