HMSAS Zambesi River (DD-1915 (DDE-1938))
Back to Commonwealth Ships List
Back to Southern African Navy list:
These ships are the remainder of the 24 M class destroyers that formed the backbone of the Southern African Navy destroyer forces in the mid 1920's as escorts to the battlefleet. The ships were replaced in service by the larger B/I class ships at which stage the ship being replaced was surveyed as to whether it had a future in service with the SAN or be sold / go to the breakers yard. Thirteen of the class remained in service and from 1936 were taken in hand for conversion to long range escorts for duties on the long sealane system the Southern African Navy was responsible for. Durban to Perth, Durban to Suez and Capetown to Sierra Leone.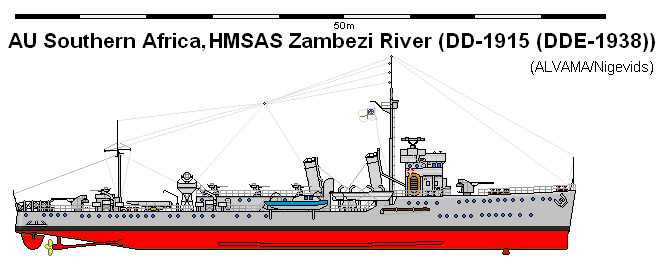 The conversion was quite simple with the aft boiler room being removed and converted to extra oil fuel stowage. The fore set of torpedos and aft funnel being removed with a new deckhouse built in place for extra depth charge stowage and medical facilities. The single 4" were refurbished with shields and dual purpose mountings to give the guns an AA capability. The roof of the new deckhouse was used to enhance the AA armament with the fitting of half a dozen 20mm single mountings. Extra depth charge launchers were fitted.
Displacement
1000 tons std, 1250 tons full load
Length
276 ft
Breadth
27 ft
Draught
10 ft
Machinery
2 shaft steam turbines, 17,000shp
Speed
28 knots
Range
5700 miles at 15 knots
Armour
nil
Armament
2 x 4" (2x1)

7 x 20mm (4x1)

Aircraft
nil
Torpedoes
2 x 21" (1x2)
Complement
80
Notes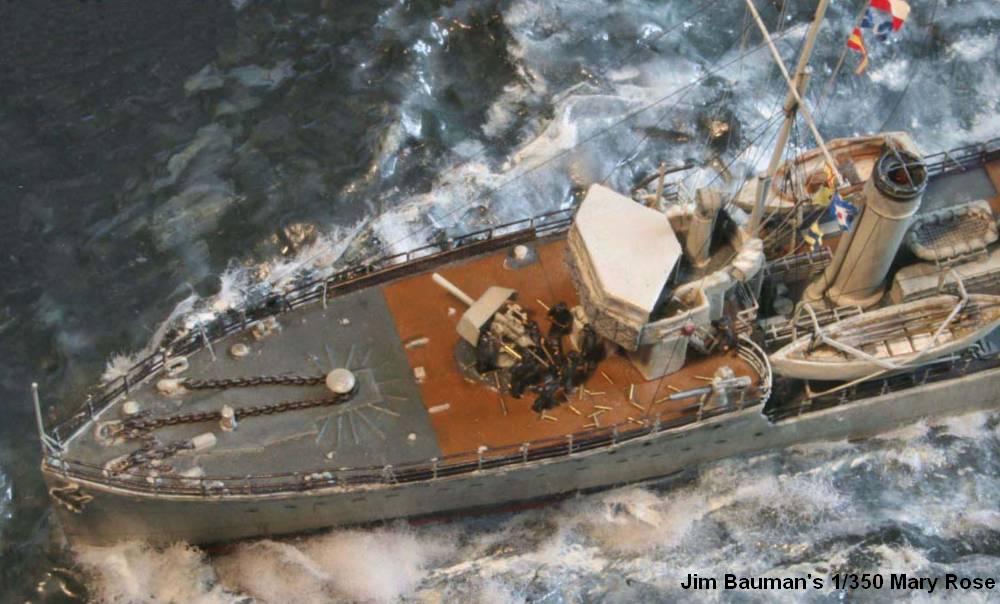 Back to Commonwealth Ships List