HMS Seawolf (DDE-1919 (1936-mod))
HMSAS Etosha (DD-1918 (DDE-1939))
Back to Commonwealth Ships List
Back to Southern African Navy list:
These ships were in better condition than the previous R class vessels as they had been completed so late in the war that the ships never really had to be used in a flat out manner. While these ships were not expected to fight in the North Atlantic, they did, as did also some of the R class. The Royal Navy had no choice as even with these extra destroyers to use as escorts, the RN never had enough ships to go around all the calls on them.
The major difference between these ships and the previous R's was the retention of one set of torpedo tubes. Like the R's they ended up with various official and non-official weapons and other equipment being added to the ships as required. A single 40mm or twin 2pd mounting replaced the 4" mounting between the funnels while 20mm and extra depth charge stowage replaced the forward bank of torpedos.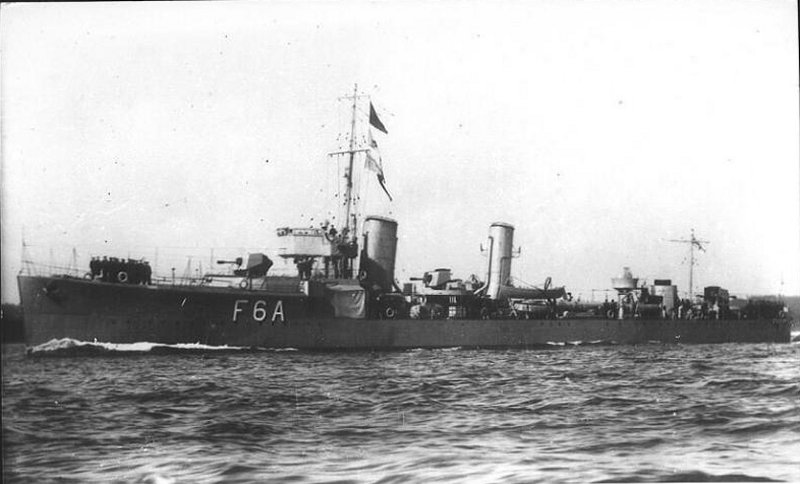 A dozen of these ships were sold to Southern Africa during the 1920's with half going to SA as escorts to the battlecruiser Transvaal.
Displacement
1100 tons std, 1550 tons full load.
Length
276 ft
Breadth
27 ft
Draught
11 ft
Machinery
2 shaft steam turbines, 27,000shp
Speed
35 knots
Range
3000 miles at 15 knots
Armour
nil
Armament
2 x 4" (2x1)

1 x 40mm (1x1)

4 x 20mm (2x2)

Aircraft
nil
Torpedoes
3 x 21" (1x3)
Complement
90
Notes