HMS Eskimo (1937)
HMSAS Matabele (DD-1938)
Back to Commonwealth Ships List
Back to Southern African Navy list:
The Admiralty decided that the earlier A-I's once they had been converted to 4" DP guns required a ship of force as leader. The Tribal class was their answer to this requirement. The large US Porters, GS Z-16, and the Jap Kageros were all bigger and better armed than the Treaty sized A-I ships (not saying that those ships were cheating or anything but....). The twin 4.5" turret with its 85 degree dual purpose fittings and rate of fire combined with the protection provided to its crew were major plusses borne out time and time again in these ships careers.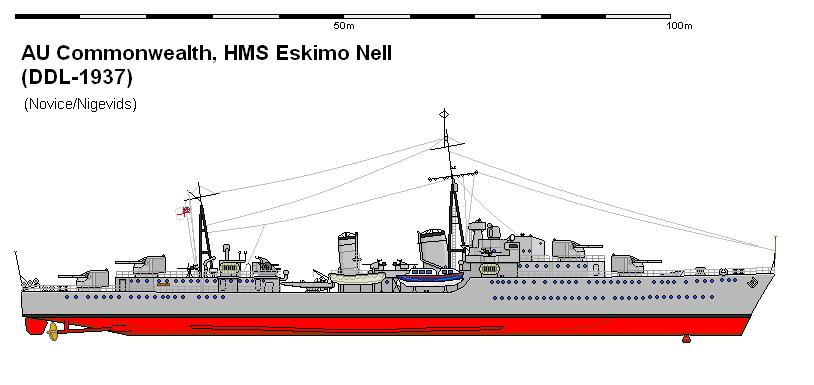 Originally to have been one flotilla of 8 this was increased to 16, then 24 as the clouds of war started to gather over Europe again. The major difference between the Australis designed and RN ships was that the Australis ships had a quintuple set of torpedo tubes while the RN ships only had a quadruple set of torpedo tubes.
Displacement
1950 tons std, 2350 tons full load.
Length
357 ft
Breadth
36 ft
Draught
13 ft
Machinery
2 shaft steam turbines, 44,000shp
Speed
36 knots
Range
6000 miles at 15 knots
Armour
nil
Armament
8 x 4.5" (4x2)

4 x 2pd (1x4)

8 x 20mm (2x2 4x1)

Aircraft
nil
Torpedoes
4 x 21" (1x4)
Complement
190 (private) 220 (leader)
Notes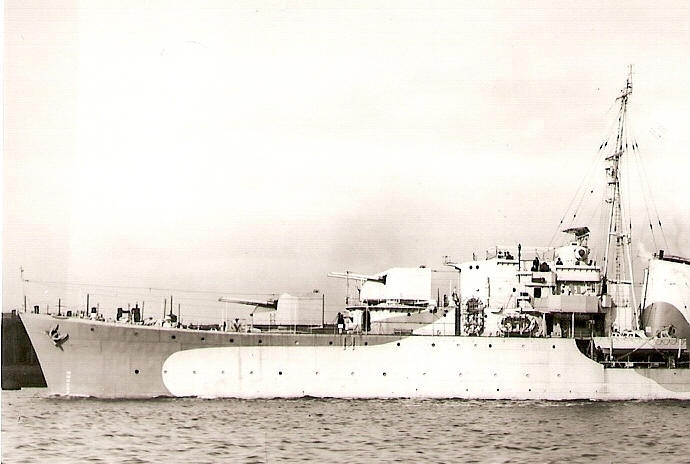 Back to Commonwealth Ships List