HMSAS Eagle (CV-1924 (1936-mod))
Back to Commonwealth Ships List
Back to Southern African Navy list:
HMS Eagle was purchased from Chile in 1918. This was the sistership to the Almirante Latorre that became HMS Gibraltar and was completed for service in the Royal Navy 9/1915. The purchase of the ship was spurred on by the Royal Navies drive to produce aircraft carrying ships. Already Argus and Hermes were under construction or completeing, Furious and Vindictive were doing aircraft trials, everything to do with naval aviation was in big demand. While wars end slowed construction, Eagle was still completed by 1924 (11 years after she was laid down in 1913).

With the limits set by the Washington Treaty the Royal Navy needed to divest itself of a couple of ships so that they would be able to build more from 1930 onwards. HMS Eagle became HMSAS Eagle under Southern African ownership and HMS Vindictive became HMAS Carpentaria. In Southern African colours the Eagle was virtually unchanged till taken in hand for its rebuilding in 1935. The Royal Navy loaned the Hermes during this period. Most of the work done was in improving the forward end to improve seakeeping and the removal of the unrequired 6". This all helped to clear and improve the hngar space which increased the stowage capacity from 24 to 36.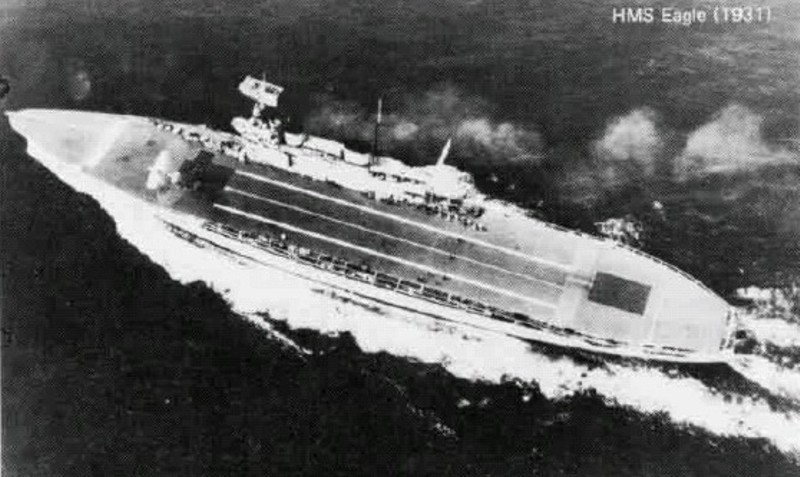 Displacement
22,500 tons std, 28,500 tons full load
Length
667 ft
Breadth
92.5 ft hull, 115 ft over flight deck
Draught
26.6 ft
Machinery
4 shaft, steam turbines, 50,000shp
Speed
24 knots
Range
5,500 miles at 16 knots
Armour
4.5" side, 1.5" main deck.
Armament
12 x 4" (6x2)

24 x 2pd (6x4)

18 x 20mm (18x1)

Aircraft
36-38 depending on size and type
Torpedoes
nil
Complement
850
Notes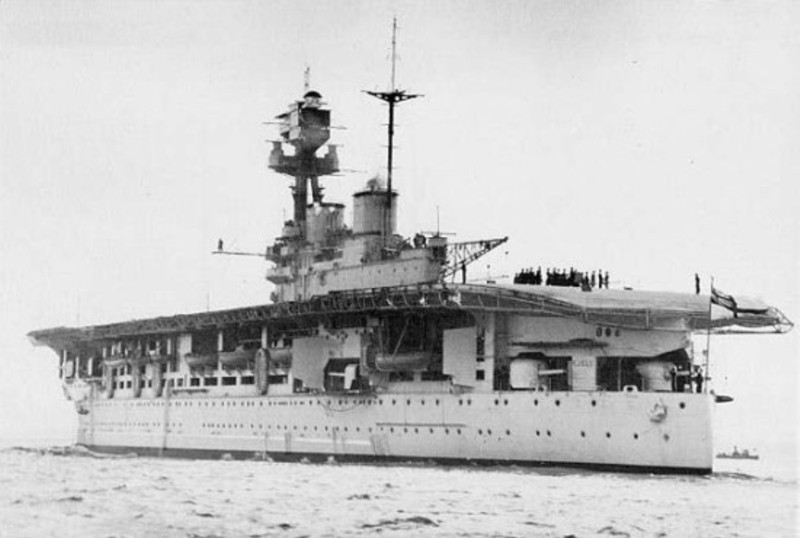 Clearly showing the single 6" that were a complete waste of space. The two aft weapons are replaced by twin 4" during 1936.