HMAS Stuart (DDL-1919 (1938-mod))
These 4 Thornycroft designed Leaders were built 1919 to 1923 and were to act with the VW class destroyers. This they did through to 1935 when they were taken in hand to be refitted in the same style as the A-I type destroyers. After the refit they were re-rated as destroyers.

These ships were the fastest in the navy until completion of the Westland type. One of the Westland type (if available) was used as Leader on offensive minelaying patrols with these ships. Alterations to the layout of the ships during their rebuilds made them capable of carrying 50-60 mines for offensive minelaying operations. This saved having to build a specialist minelaying vessel.

Displacement
1500 tons std, 2150 tons full load
Length
329 ft
Breadth
31.5 ft
Draught
12.5 ft
Machinery
2 shaft, steam turbines, 40,000shp
Speed
38 knots
Range
4000 at 15 knots
Armour
nil
Armament
4 x 4.5" (2x2)

4 x 2pd (1x4)

6 x 20mm (3x2)

Aircraft
nil
Torpedoes
6 x 21" (2x3)
Complement
160
Notes
HMAS Stuart

HMAS Macquarrie

HMAS Northam

HMAS Narrogin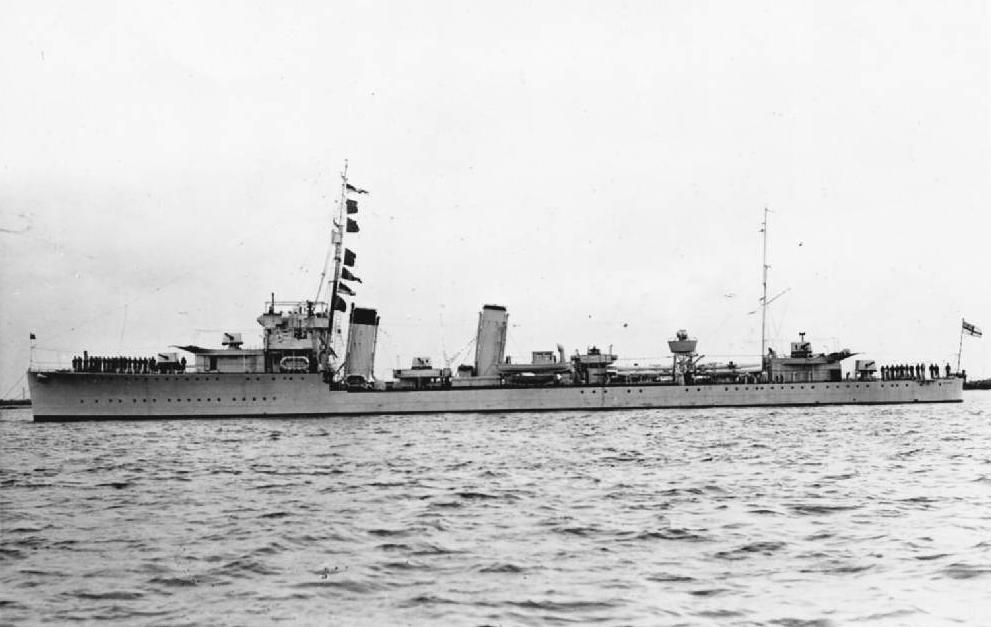 Original Admiralty Leaders prior to rebuilding.