HMAS Fremantle (CL-1924 (1937-mod)
Built to be as fast as possible to catch the WW1 German minelayers (Brummer class) and stop them crossing the North Sea to lay mines in the many estuarys and channels around Southern England. Achieving over 33 knots on trials both the Royal and Australis Navy E type cruisers were the fastest cruisers afloat.
The Australis Navy's pair HMAS Fremantle and HMAS Taranaki were laid down in 1918 and with the end of the war a second pair were cancelled and the building of this pair slowed considerably. Taranaki was completed in 1923 with Fremantle 6 months later in 1924. Last of the Great War cruisers they were too good a ship to be left with single mount guns and old fashioned looks. Taken in hand for a rebuilding in 1937, the ships emerged in a completely new silhouette very much like the Hobart class they were modeled on.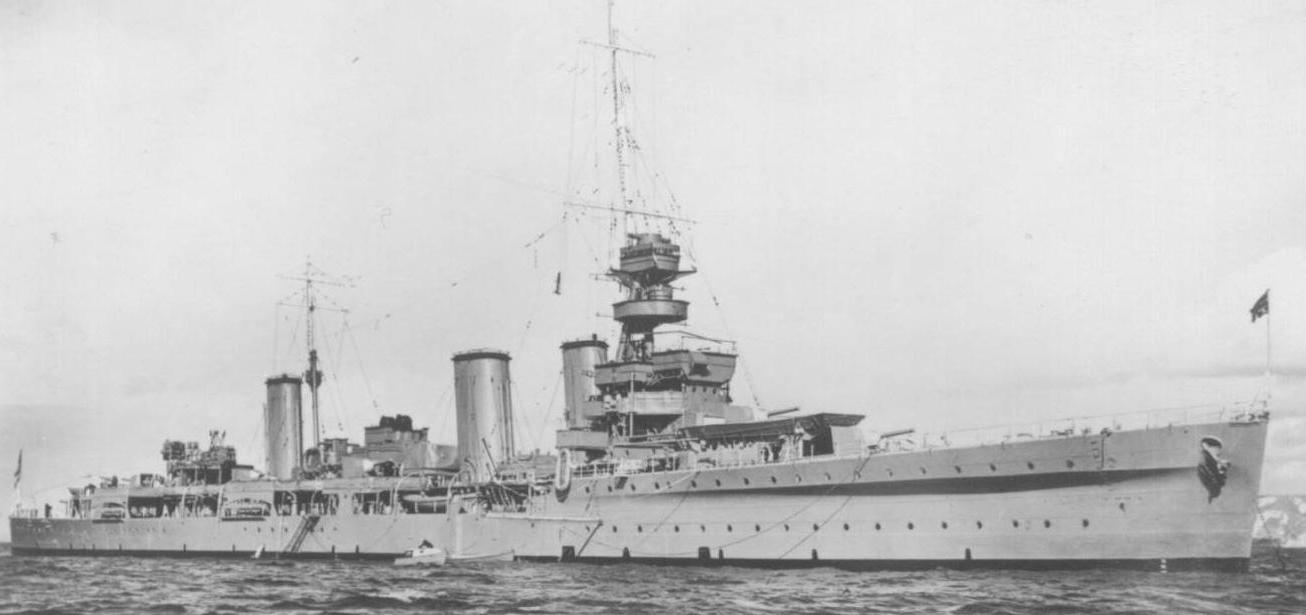 Major work was the replacing of the single mount weapons with a triple turret forward and two twin turrets aft. The magazines, engines and old boilers from the center of the ship were removed and the boilers and engines were replaced with a modern propulsion system. The speed was actually increased with the new engines where the Taranaki touched 35 knots on 110% power over a measured mile. Both ships easily made over 33 knots in service and were used as Flotilla cruisers at times.

At the siege of Malta these ships came into their own, with the two Royal Navy vessels operating out of Gibraltar and the Australis pair from Alexandria they made numerous night runs with essential supplies, during one return run to Alexandria they surpised an Italian cruiser and 2 destroyers and sank all 3 in a textbook crossfire manouver using radar and searchlights with a final torpedo attack to finish off the cruiser. As one captain reported "The poor Eyties were like rabbits in the spotlight - bnag bang and they were history".
Displacement
7,600 tons std, 9,500 tons full load
Length
579 ft
Breadth
55 ft
Draught
17 ft
Machinery
4 shaft steam turbines, 92,000shp
Speed
34 knots
Range
1500 miles at 32 knots (6000/18)
Armour
3" side, 1.5" deck, 4"-2.5" turrets
Armament
7 x 6" (1x3 2x2)

8 x 4" (4x2)

8x 2pd (2x4)

12 x40mm (12x1)

Aircraft
1 untill removed 1942
Torpedoes
16 x 21" (4x4)
Complement
580
Notes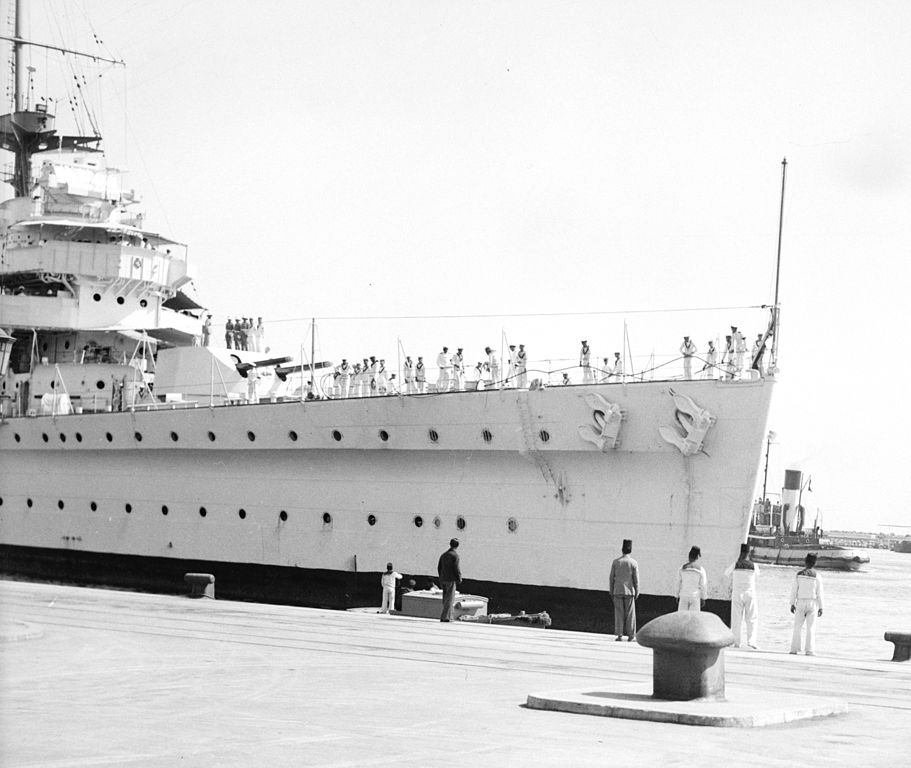 Below - center section of an unconverted E Type showing single 6", set of torpedo tubes, and the aircraft handling facilities.