ARA Matanza (DD-1915)
The four ships of the G101 class and six ships of the B97 class were sourced to provide the destroyers for the port and starboard screens of the battlefleet. With the addition of a Destroyer Leader for each wing these two groups made a potent force.

What was interesting is that the four G101 class had originally been ordered by Argentina and were seized by and completed for Germany at the beginning of World War One. The four ships were returned to Argentina at the end of the war, as they had been bought and paid for, just never delivered.


These four ships and the B97's followed very similar service paths. The first ten years of service, together, from 1923 to 1932 was with the battlefleet, as the main escort force. From then they were replaced by the later River Class destroyers completed between 1930-35. From 1936 the ships were taken in hand to rebuild them with a dual purpose armament and modern fire control systems. The propulsion systems were upgraded to oil firing during the late 1920's.

Displacement
1,200 tons std, 1,750 tons full load
Length
321.5 ft
Breadth
31 ft
Draught
11 ft
Machinery
2 shaft Steam Turbines 28,000shp (25,000shp after 1935)
Speed
33 knots (30 knots after 1935)
Range
2500 miles at 15 knots (original)
4500 miles at 15 knots (after 1935)
Armament
4 x 4.1" (4x1)
4 x 88mm L56 (2x2)
2 x 37mm (2x1)
4 x 20mm (4x1)
Torpedoes
6 x 19.7" (2x2 2x1)
4 x 21" (2x2)
Complement
140-160
Notes
ARA Matanza (ex-G101)

(ex-G102)

(ex-G103)

(ex-G104)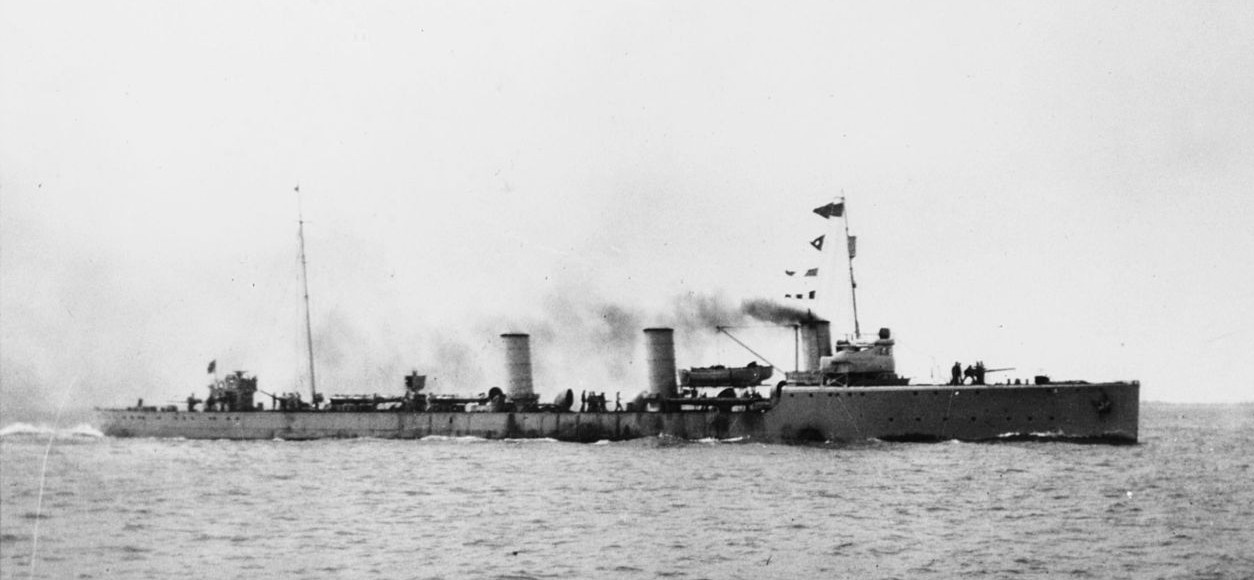 As completed in 1915.