BAV Falcon (CA-1936/37)
Back to Venezuelan Navy page:



With the completion of the upgrading to the Caracas class armoured cruisers, the Venezuelans had the 12 twin 10" turrets, guns and barbettes. The Naval High Command requested the funds from the Government to build a class of three Large cruisers, that would have bigger guns than any other modern cruiser. The Government liked having something world class and big to show the country how powerful the country was and said yes to build the Falcon class.

Not being restricted by treaties the Venezuelans could get a bit more out of their ships than the restricted navies. With a standard displacement of 15,000 tons there was 50% more tonnage to play with than the equivalent heavy cruiser classes in other countries. This allowed more armour over the magazines and propulsion areas. the size of the ship increased by 40 feet to allow for the 4 twin 10". The 10" guns and turrets were refurbished before being fitted into the new ships, to improve the elevation of the guns, and therefore the range. By dropping the floor of the turret down two feet allowed the guns 15 degrees more elevation going from 15 degrees (20,000 yards range) to 30 degrees and 32,000 yard range. Much more lethal than the original weapons on the Caracas class. The ships did not have unit machinery where the boiler and engine rooms are split up to enable the ship to still have motive power and not be stopped in the water by a single hit.





The major refits through to 1942 upgraded all the ships major electronics suite from surface and air search radars to fire control radar on the directors for the main and secondary weapons. The 40mm started receiving radar predictors in 1943 when the aircraft handling facilities were removed and the hangar repurposed to offices and accommodation. No further major work was carried out on the ship after 1943 except routine maintenance. The three ships would not be retained past the end of the war.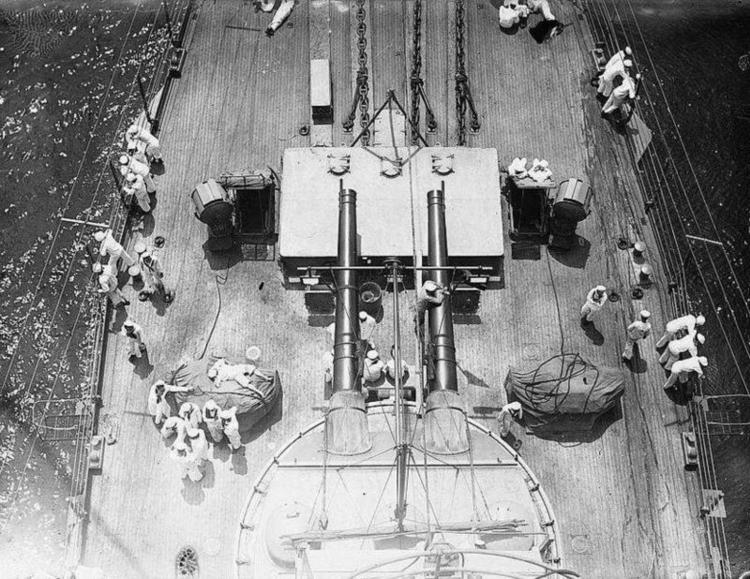 Displacement
15,500 tons std 18,500 tons full load
Length
667 ft
Breadth
72 ft
Draught
27 ft
Machinery
4 shaft steam turbines, 100,000shp
Speed
34 knots
Range
8000 miles at 15 knots (2,200 nm at 28 knots)
Armour
5" belt, 3" deck, 7" turrets
Armament
As completed

8 x 10" (4x2)
8 x 4" (8x1)
20 x 28mm (5x4)
14 x 0.5"mg (14x1)
Refits to 1942

8 x 10" (4x2)
8 x 4" (8x1)
20 x 40mm (2x4, 6x2)
14 x 20mm (14x1)
Aircraft
3
Torpedoes
nil
Complement
890
Notes
BAV Falcon
BAV
BAV



Old drawing of Falcon class cruiser based on US ship. I think the Venezuelans having their own building style is better.



1936 and I have radar on the aft mast. Just a tad early.