BAV Anzoategui (BC-1934)
With the Trujillo under construction the Venezuelan Navy looked at what other of the old Russian ships they had acquired could provide the armament for a new ship. To this end the two older Evstafi class pre-dreadnoughts were perfect. The 12 inch gun turrets may have had an old fashioned look (ex French design) but the guns fitted in the turrets were the same model 12" as fitted to the 3 dreadnoughts (1905). Four twin turrets would make a mid-range armament for a battlecruiser.
The ship was to be built in a US yard utilising the parts provided from the two Evstafi class ships. The design was to be an improved Trujillo type with extra length aft to place aircraft handling facilities there. The secondary armament of 12 x 6" in single casemates were the last to be fitted to a US built ship. All capital ships from there on were fitted with single and or twin 5" / 5.1" dual purpose turrets. The Anzoategui returned to a US yard in 1939 to be refitted with the new 5" twin and quad 40mm to replace the 6" and 3" guns. In a later 1942 refit substantial amounts of radar and updated gun control systems were fitted.
The armour belt and deck armour were also provided from the old pre-dreadnoughts. While this was considered marginal at 9" and 2.75" the armour was as good as most of the foreign battlecruisers the ship was liable to run into.
Displacement
34,000 tons std 39,900 tons full load
Length
744 ft
Breadth
90 ft
Draught
30 ft
Machinery
4 shaft steam turbines, 160,000shp
Speed
32 knots
Range
8000 miles at 15 knots (3,250 nm at 28 knots)
Armour
9" side, 2.75" deck, 10/7/5" turrets
Armament
1934

8 x 12" (4x2)

12 x 6" (12x1)

10 x 3" (5x2)

12 x 20mm (6x2)

1941

8 x 12" (4x2)

16 x 5.1" (8x2)

20 x 40mm (5x4)

12 x 20 mm (6x2)

Aircraft
4
Torpedoes
nil
Complement
1470
Notes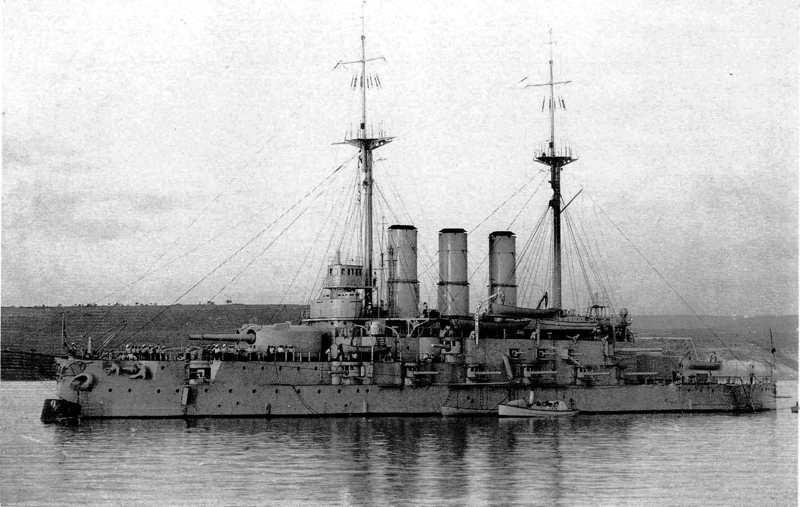 Evstafi class semi-dreadnought that provided all the original armour and armament for the new battlecruiser.