HSMS Gotland (STK-1930)
Return to Scandinavian Navy Page:
The Gotland was the Scandinavian answer to the problem of taking aircraft to sea. Scandinavia because of its rugged coastlines had few aerodromes close to the coast. The Gotland was supposed to be able to support the patrol craft of the Inner Leads Patrol from fjords along Scandinavias Atlantic coast. The Gotland was to close the gaps between the land based air coverage.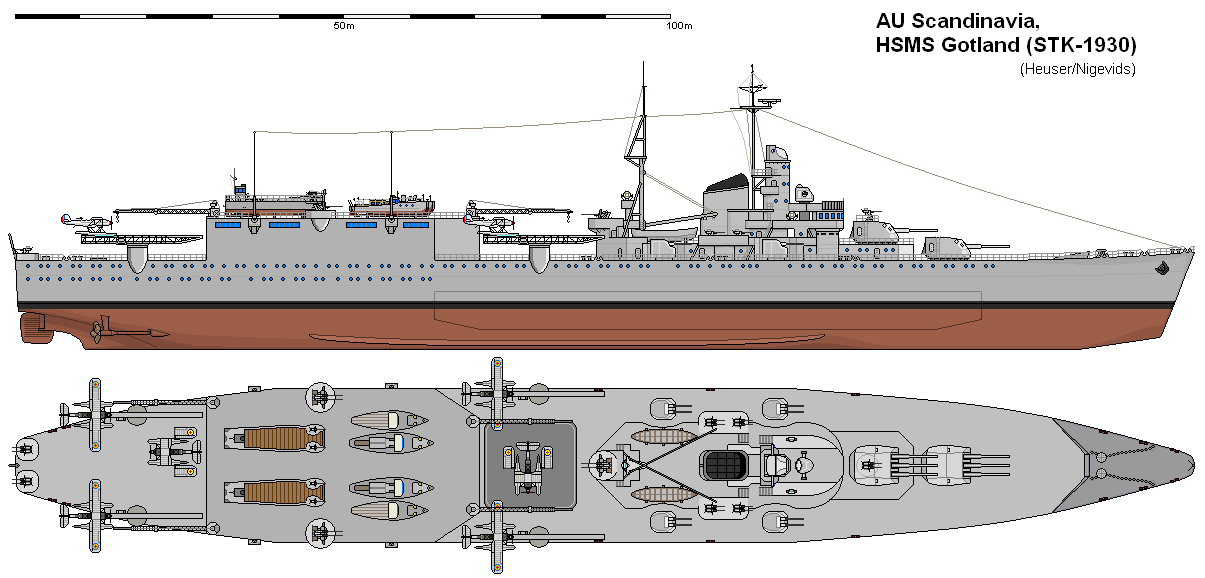 Classed as a Seaplane Carrying Cruiser the Gotland was actually of a similar set of dimensions to the Gotaland class battlecruisers. The Gotland was the first large Scandinavian warship to be powered by diesels only. Four 9000 bhp sets of diesel engines coupled to two shafts gave 36,000bhp for a maximum speed of 26 knots. In its early career the ship carried up to 15 of the Hawker Osprey seaplanes being built under license for the fleet. It was not till the end of the 1930's that more types of aircraft became available for the ship when the British were helping with the design of the Gota Lejon. From 1939-40 the ship carried 5 Spitfire floatplanes, 6 Swordfish floatplanes, and four Walrus amphibians. What made the Gotland different to the converted area defence vessels, and other seaplane carriers was the extra hangar deck area below the upper hangar accessed by a large elevator mounted in the center of the ship.
With the completion of the Gota Lejon in 1942, thought was given to converting the Gotland to a Light Carrier (CVL) which its configuration made it eminently suitable for. However the funds were not made available for this as it was felt that if another carrier was required it would be cheaper to get one from the two Americas through their Lend Lease scheme.
Displacement
14,700 tons standard, 18,900 tons full load
Length
590 ft
Breadth
77 ft
Draught
24 ft
Machinery
2 shaft diesel engines, 36,000bhp
Speed
26 knots
Range
8000 miles at 15 knots (1200 at 25 knots)
Armour
3" side, 1.5" deck, 4.1"/2.5"/1.5" turrets
Armament
6 x 5.9" (2x3)

8 x 3.9" (4x2)

6 x 40mm (3x2)

14 x 20mm (7x2)

Aircraft
18 maximum, usually 12
Complement
900
Notes
HSMS Gotland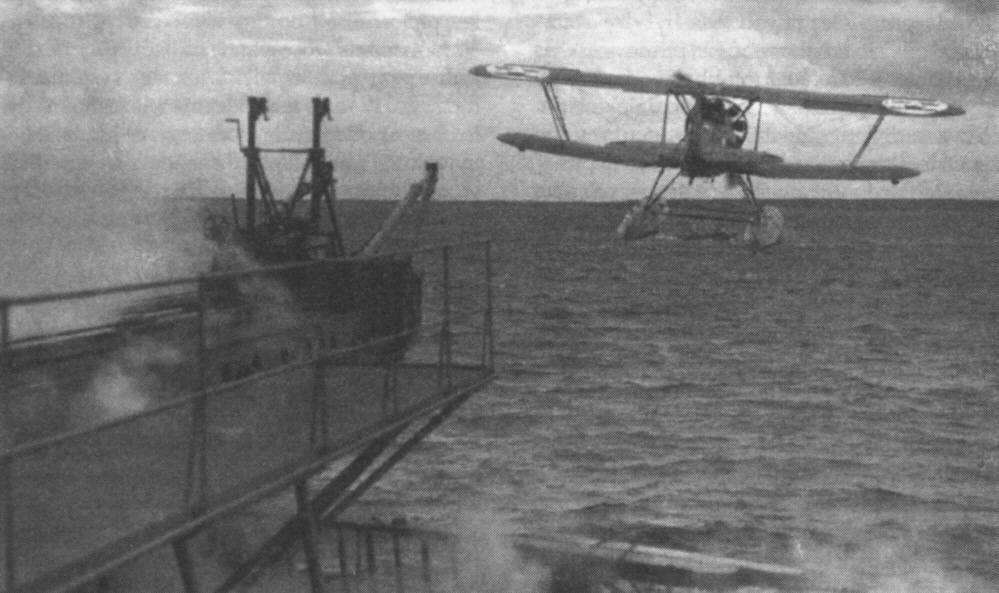 Hawker Osprey is launched from the Gotland.