HMS Onslow (DD-1940)
HMSAS Protea (DD-1941)
Back to Commonwealth Ships List


As with all long term RN destroyer designs, various upgrades, shortages and other factors determined what each member of a class may look like. The O-P then Q-Z and beyond destroyer types provided all of the 'War Emergency Destroyers'. These were produced in three main batches. The first series (O&P) ships were copies of the later I class with either 4.5 twins or 4" twin turrets of the kind fitted to the Hunt class. The follow on Q-Z+ units were of a size with the J-N class DD's and had similar armaments.





The Onslow was fitted with the first twin 40mm Hazemeyer mount as copied and improved from those received through the Dutch Navy in July 1940. Other armaments fitted in 'B' position were: twin 6 pounder, single 40mm/L70, single 2pounder, twin 20mm, quad 0.5" machine guns, Hedgehog spigot mortar, and practically anything else available at the time of commissioning. The twin 40mm Hazemeyer mount proved to be too heavy for 'B' position and was removed and replaced with a twin 6 pounder in mid 1941. Most units had the Hedgehog mounted either side of the bridge superstructure as shown above on Onslow.





The steel and weapons shortage of 1941 affected the O&P classes with half the P class having to be fitted with twin 4" in place of the 4.5". Both classes were fitted with two sets of quadruple 21" torpedo tubes. Some members lost a set of torpedoes, removed in 1944-45, when they were converted to Radar Pickets.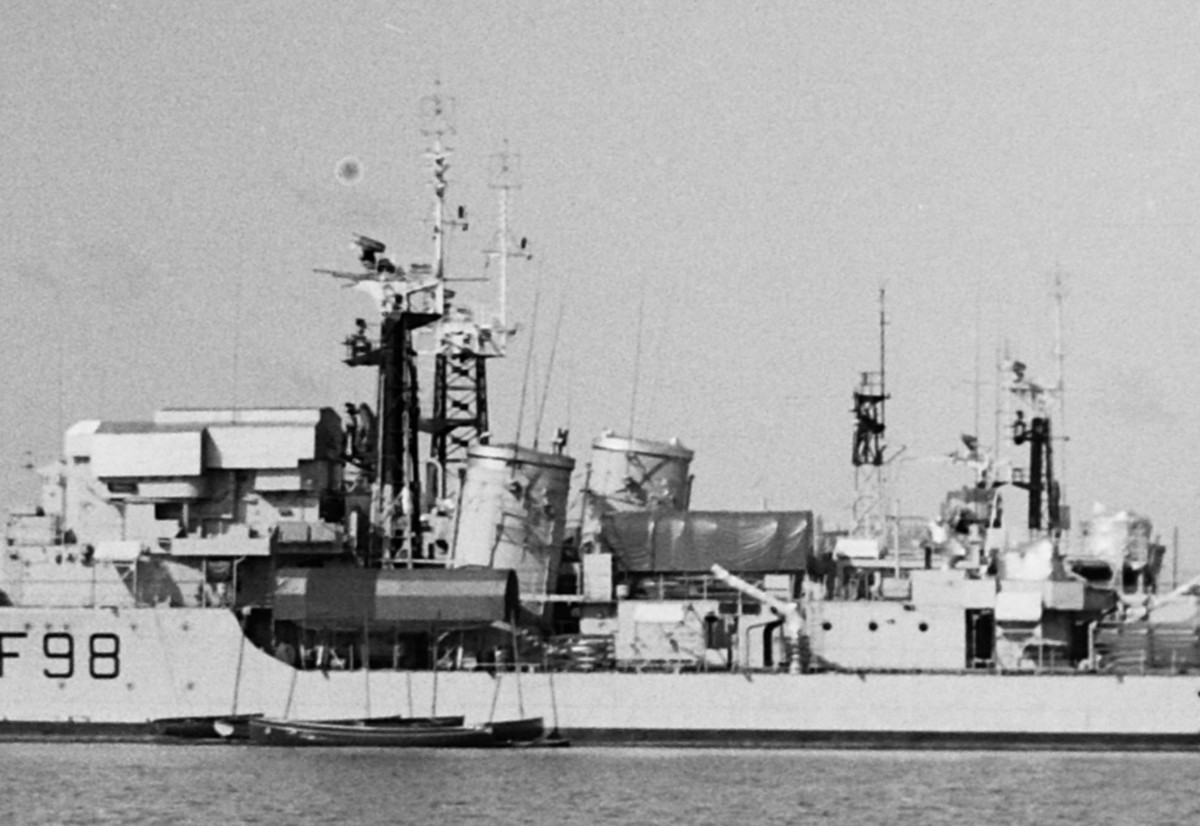 HMS Orwell and HMS Obdurate converted to Radar Pickets during the mid to late 1940's. They, and the ships converted to Type 16 Frigates, lasted in service through to the late 1960's.

Attached to the Home Fleet, Onslow served mostly as an escort to Arctic convoys as Escort Commanders ship. She also saw detached service in the Mediterranean during "Operation Harpoon" in 1942, and in the English Channel before and after the Normandy landings in mid-1944. Her most notable action was at the Battle of the Barents Sea in 1942, while escorting Convoy JW 51B to Russia. The convoy escorts held off attacks from the powerful German cruiser Admiral Hipper, with Onslow being heavily damaged and her captain, Robert Sherbrooke, severely injured.
In November 1945 she was the headquarter ship for Operation Deadlight, helping move U-boats from Loch Ryan for scuttling off Bloody Foreland. She returned to the reserve at Devonport in 1947. In August 1947 she was a submarine target ship and anti-submarine trials ship at Portsmouth.
Decommissioned in October 1947, the ship was procured by the Pakistan Navy in 1949 and commissioned as PNS Tippu Sultan. In 1954 she underwent a refit at Malta. Between 1957 and 1959 she underwent conversion to a Type 16 frigate at Birkenhead. She served in the Pakistan Navy until 1979.


Displacement
1850 tons standard, 2600 tons full load.
Length
345 ft
Breadth
36 ft
Draught
14 ft
Machinery
2 shaft Steam turbines, 36,000shp
Speed
35 knots
Range
5000 miles at 15 knots
Armament
4.5" Onslow

4 x 4.5" (2x2)
2 x 40mm Hazemeyer (1x2)
4 x 2pd (1x4)
8 x 20mm (4x2)
4" Petard

4 x 4" (2x2)
2 x 6pd (1x2)
4 x 2pd (1x4)
8 x 20mm (4x2)
Torpedoes
8 x 21" (2x4)
8 x 21" (2x4)
Complement
190
190
Notes

Real O&P class Destroyer types with original armaments.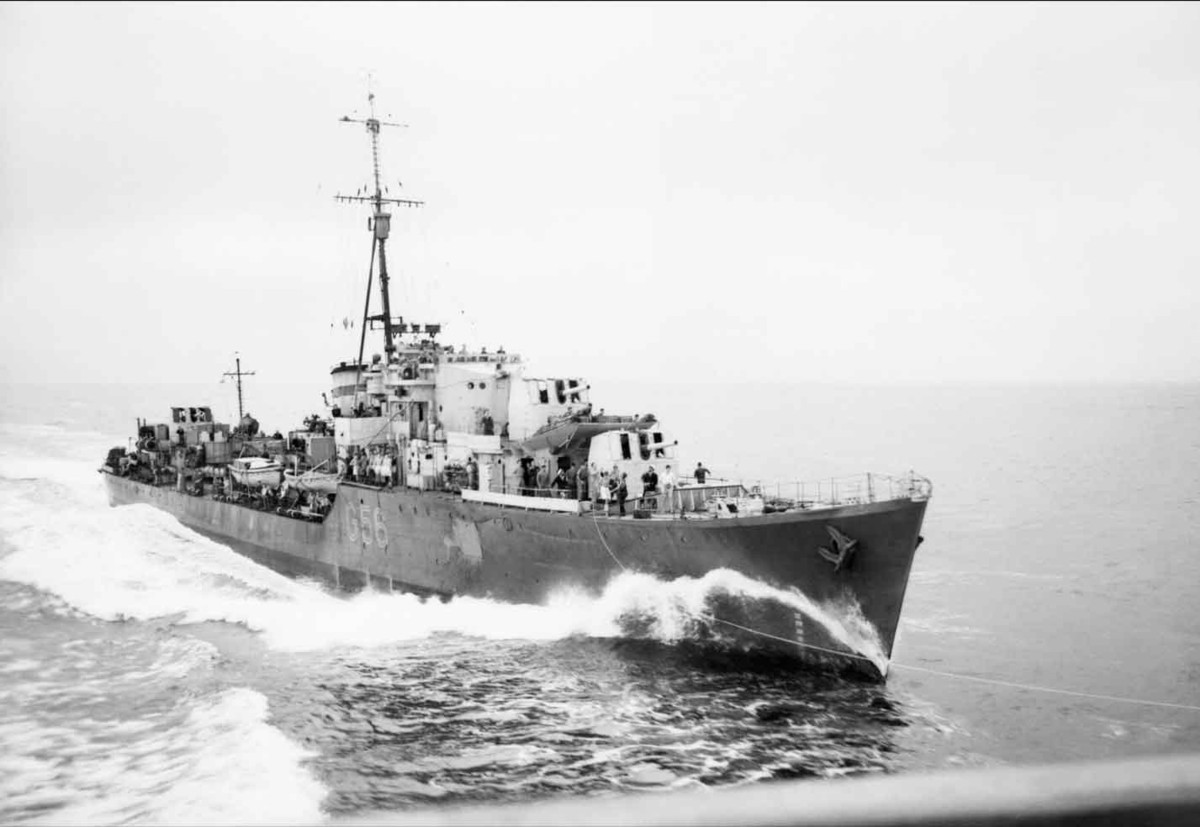 Back to Commonwealth Ships List