HMS Argus (1918)
Back to Commonwealth Ships List
Part of the original test group that had included Furious and Vindictive. Argus spent most of its service life training pilots in deck landings. While this work may not have been glamorous it was still an important part of creating pilots and aircrew. With the greater requirement for pilots during wartime the Argus was joined by one of the Albatross class carriers and eventually from 1943 by one of the Centaur type as the faster and bigger aircraft required just a bit more space than the 600 odd feet of deck then currently in use.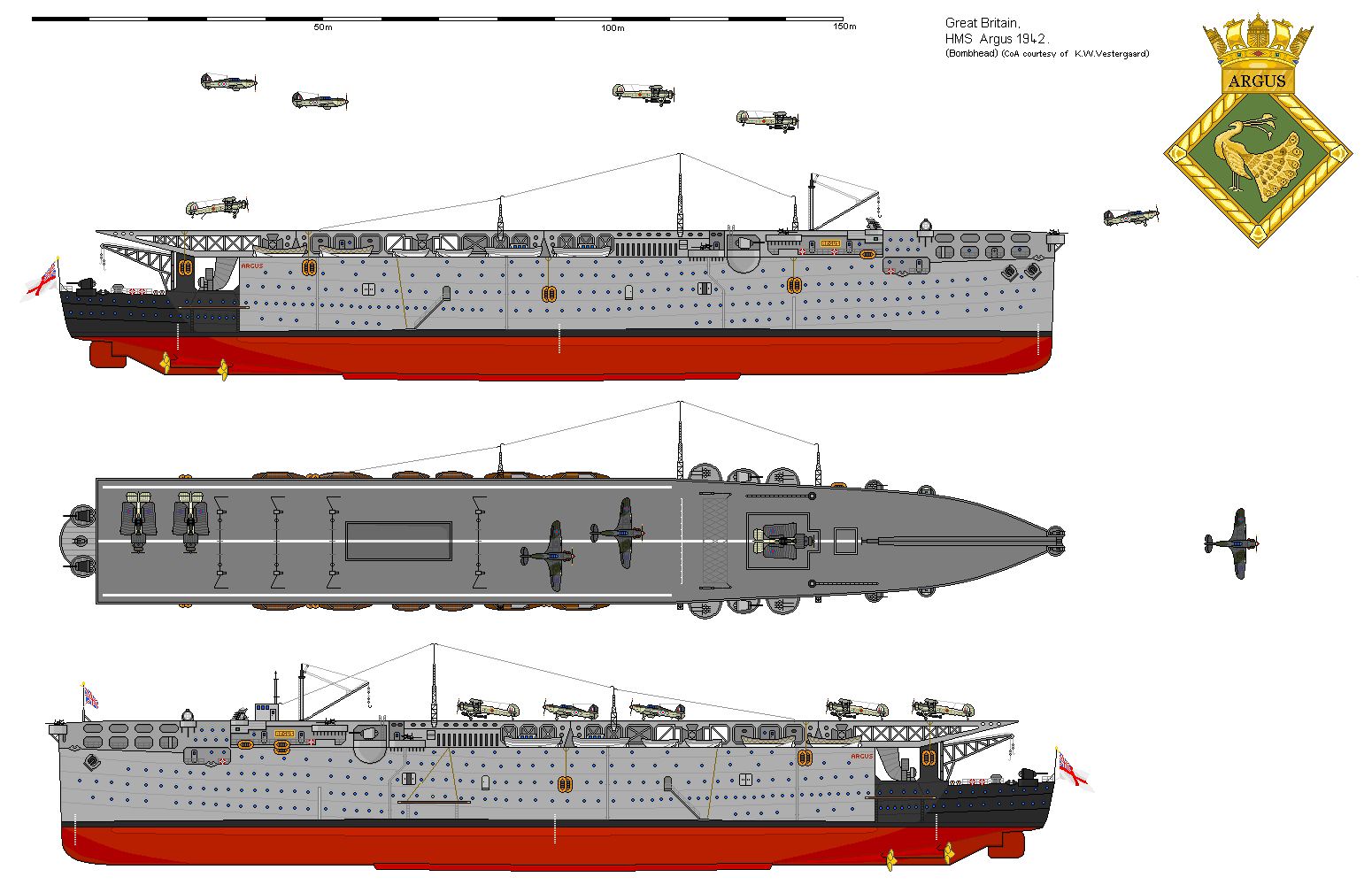 This is the original drawing of HMS Argus as it appeared from 1942 for Operation Pedestal.
The main change to Argus was the updating of the AA armament from the WW1 weapons through various refits. No permanent squadrons were assigned to Argus but there were always a flight of 6 Swordfish and 6 Hurricanes or other fighters assigned as general escorts and these were normally newly passed pilots doing advanced work. These aircraft provided a standing air patrol for enemy aircraft and submarines.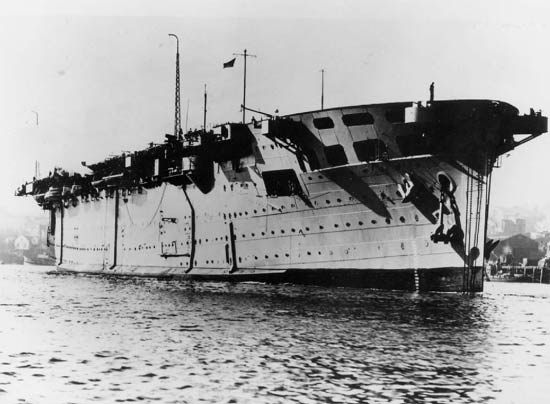 Argus' finest hour was the four fighter runs made to Malta during 1941 and 1942. Steaming into range of the fighters they were launched and often arrived during the daily raids on Malta. Hurricanes and Spitfires were both sent off in this way as shown below.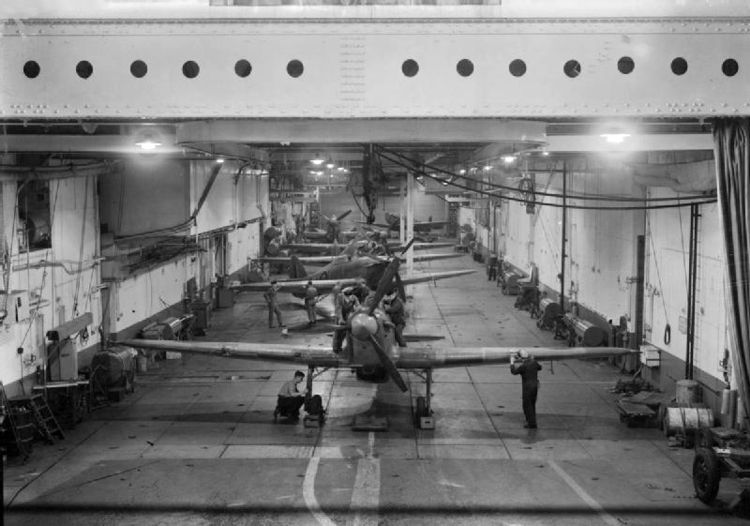 Statistics From Wiki:
| | |
| --- | --- |
| Displacement: | |
| Length: | 565 ft (172.2 m) (o/a) |
| Beam: | 68 ft (20.7 m) |
| Draught: | 23 ft 3 in (7.1 m) (deep load) |
| Installed power: | |
| Propulsion: | |
| Speed: | 20 knots (37 km/h; 23 mph) |
| Range: | 3,600 nmi (6,700 km; 4,100 mi) at 10 knots (19 km/h; 12 mph) |
| Complement: | 495 |
| Armament: | |
| Aircraft carried: | 15–18 |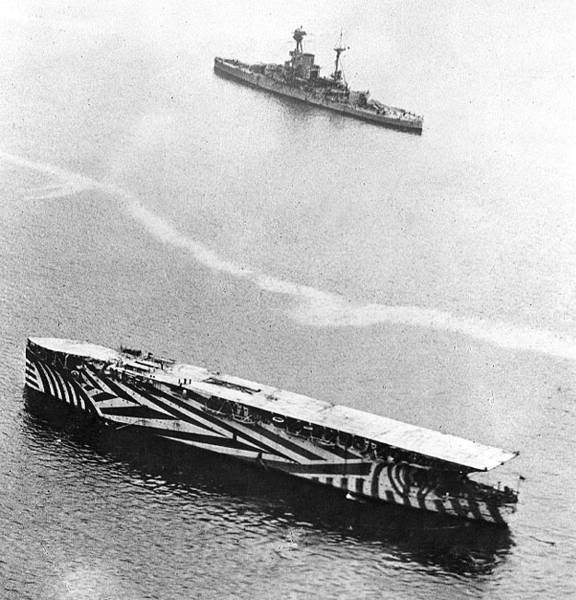 Argus as completed 1918





This is my original drawing of HMS Argus. The hull I scanned and coloured from Janes while I added a bridge structure and other updated equipment the real Argus never had.

Displacement
14,700 tons std, 16,050 tons full load
Length
565 ft
Breadth
68 ft
Draught
23 ft
Machinery
4 shaft, Steam turbines, 20,000shp
Speed
20 knots
Range
4000 miles at 10 knots
Armour
nil
Armament
4 x 4" (4x1)

10 x 20mm (10x1)

Aircraft
18 (12 carried normally)
Torpedoes
nil
Complement
495
Notes