HMAS Geelong (CA-1923)
These two ships, HMAS Woolongong and HMAS Geelong, were conceived to find, run down and sink the German raiders that were operating in the Indian Ocean and South Atlantic in1915-16. Laid down in 1917 these were the largest cruisers yet built for the Australis Navy and were originally classed as Armoured Cruisers as they were of a size and armour with the earlier Duke class ships Australia had built. The 7.5" guns for the ships were provided from the old pre-Dreadnought Otago and the spares that had been kept for those ships. The armament was to comprise 4 twin turrets of 7.5" in pairs fore and aft with superfiring turrets as per the Queen class layout. Speed was to be increased from the C/D types 29knots to 32 knots. These were the Australis Navies equivalents to the E and F, and Frobisher class (redundant). The ships were based on the E-F type but the Australis wanted something bigger to be able to patrol out into the Pacific as well as the Atlantic and Indian Oceans.





Unompleted by the end of First World War, their construction was significantly slowed and the ships were not completed till 1923-24. They were nearly axed by the Washington Treaty as their standard displacement exceeded treaty limits. The two ships were given a dispensation because the Australis Navy said outright that they were not going to scrap two brand new cruisers over 1000 tons just because some foreign people said they should. The language used at the time was slightly more colourful and got the point across to the "stuffed shirts". The other reason the signatories were not too worried about these ships were that they were armed with 7.5" guns while the new limit was to be 8" guns. Their war service showed that the extra armour the ships had over their foreign rivals was to be decisive.





Throughout their service, the ships were added to and then subtracted from as new parts were conceived and added while other parts became redundant or obsolete. Aircraft handling facilities were added in 1929 and then removed in 1942. the two sets of torpedo tubes were removed in 1942 as well. From 1939 onwards more and then upgraded radar sets were added for search, targeting and anti-aircraft duties. The minor AA weapons started receiving their own radar predictors from 1941. The single 4" AA originally fitted were replaced with twin mountings in 1937. A HACS unit was added to the sides of the bridge in 1934 and these were fitted for radar control in 1940. Twin 40mm were added in 1941.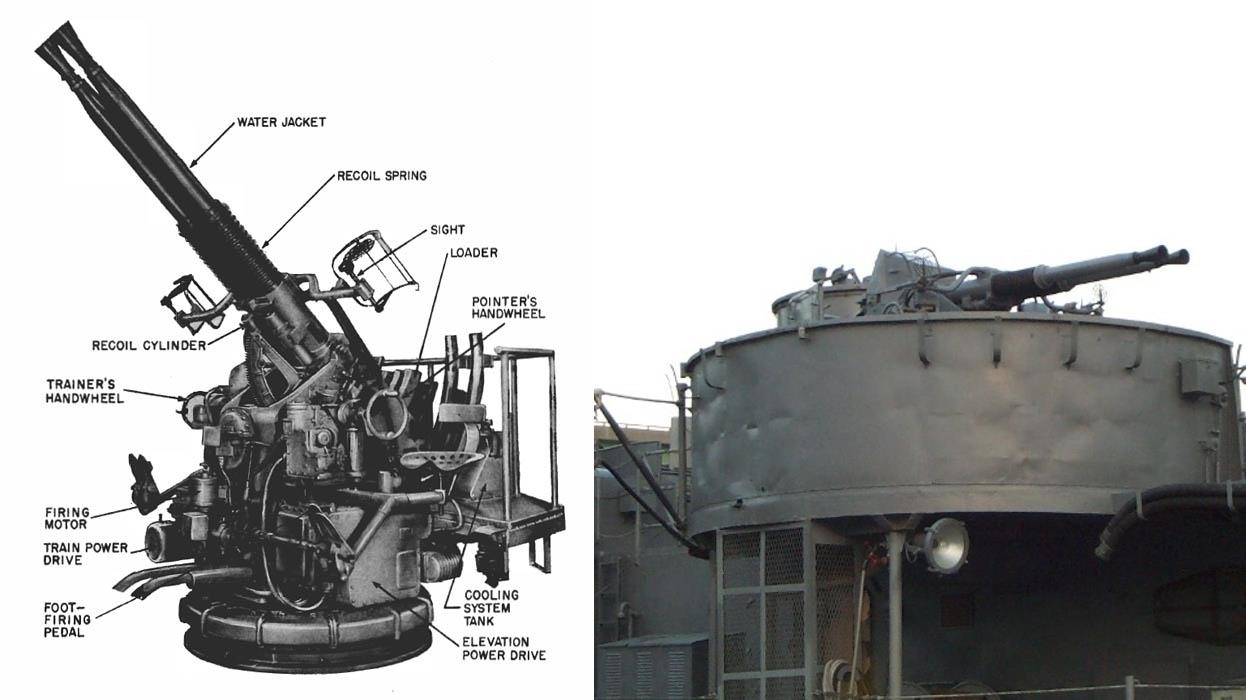 Displacement
11,500 tons std, 14,200 tons full load
Length
606 ft
Breadth
62 ft
Draught
21 ft
Machinery
2 shaft steam turbines 80,000shp
Speed
32 knots
Range
7000 miles at 15 knots
Armour
5" side, 2.5" deck, 5"/3" turrets
Armament
As completed to 1930

8 x 7.5" (4x2)
4x 4" (4x1)
14 x 2pd (1x8, 6x1)

With refits to 1942

8 x 7.5" (4x2)
8x 4" (4x2)
32 x 2pd (4x8)
12 x 40mm (6x2)
Aircraft
2
nil
Torpedoes
6 x 21" (2x3)
nil
Complement
770 (800 as flagship)
Notes
HMAS Geelong (1923) Sunk at Battle of Ironbottom Sound 14/11/1942
HMAS Woolongong (1924)

My original drawings for the Dunedin type used some very old parts, all of which required updating.