IRN Dédalo (BCV-1933)
Having converted its Kaiser class battleship to a BattleRaider (BBR) as per the Germanic States guidelines, the Iberians had a spare pair of 12" turrets. The Navy had been trying to get funds for another pair of 15" battleships and another aircraft carrier but had been refused, the proposal to build a BattleCarrier hybrid which would cost less than any of those ships met with success. The Iberians were aware of the Commonwealth Union's trials and conversions (all countries interested in Naval Aviation kept close eyes on developments) and felt that a modern from the keel up version of the CUS's Delaware conversion could be made into an acceptable hybrid. A ship of approximately 800 feet would be required to provide a flight deck length of 500 feet and allowing 300 feet for the battleship part of ship. A strake of armour covering the shell handling areas, the propulsion areas, and the aviation armoury was provided for, being of a thickness to keep out 8" gunfire at normal battle ranges of 15-20,000 yards.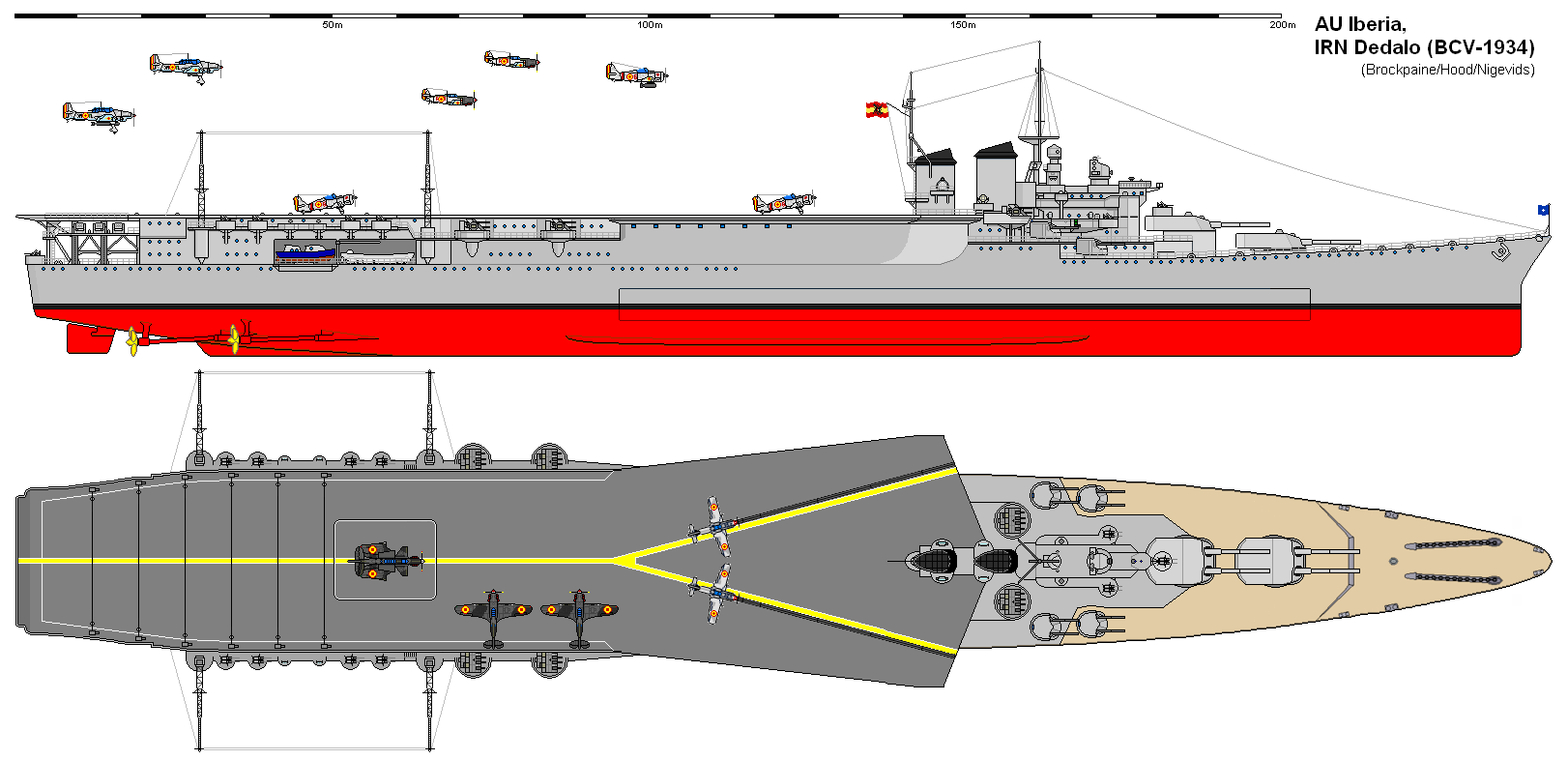 The aircraft hangar area was to be of a size to take 30 aircraft with more in a deck park in time of war. The original aircraft sourced for the ship were the last of the biplane era, Hawker Sea Fury's and Fairey IIIF fighters and bombers. The next generation of aircraft from 1935-36 were of Germanic States manufacture as the British had balked at the palace revolt which installed General Franco as the nations new leader of a far right Republican state. From 1936, it was the Germanic States (GS) that provided the technical assistance that had previously come from the Commonwealth.
Displacement
32,500 tons std, 40,250 tons full load

HS-131 and Me-109T carrier aircraft sourced from the GS.

Length
794 ft
Breadth
96 ft
Draught
29 ft
Machinery
4 shaft geared turbines, 140,000shp
Speed
30 knots
Range
6500 at 16 knots
Armour
6" side, 3" deck, 11" turrets
Armament
4 x 12" (2x2)

8 x 4.5" (4x2)

48 x 2pd (6x8)

22 x 20mm (11x2)

Aircraft
30
Complement
1600
Notes
IRN

Dédalo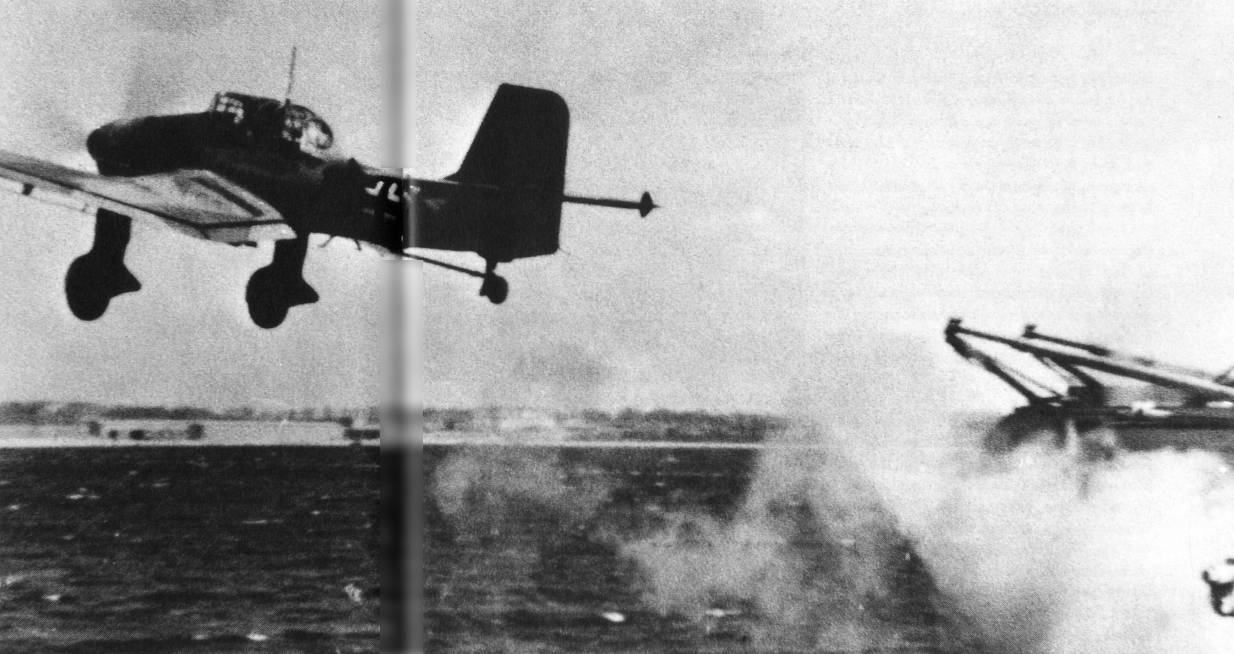 JU87T being launched from the Dédalo's starboard catapult during joint trials with the Kriegsmarine in 1936.