CSS Schley (DD-1943)
Back to Condfederate States List
Last of the semi-automatic destroyers utilising the purely French 5.1" weapon system. This class replaced the Glass class in production. There was some overlap of the classes as some yards worked faster than others. The ships had nothing of an innovative nature, they were just the natural progression from the slightly smaller Glass class. The class was as good as any of the destroyers being built by the CSA's enemies.

These were destroyers at their best, heavy enough armament to endanger any opponent and the neccessary speed to keep away from those enemies that may be too big to handle. One of the biggest reasons for the increase in size over the Glass class was to give more room for an increase in the range of the ships to keep with the big capital ships.
Displacement
2,400 tons std 3,400 tons full load
Length
379 ft
Breadth
40 ft
Draught
15 ft
Machinery
2 shaft steam turbines 50,000shp
Speed
37 knots
Range
10,000 miles at 15 knots (3,000 nm at 28 knots)
Armour
nil
Armament
6 x 5.1" (3x2)

8 x 40mm (4x2)

12 x 20mm (12x1)

Aircraft
nil
Torpedoes
8 x 21" (2x4)
Complement
300
Notes
CSS Schley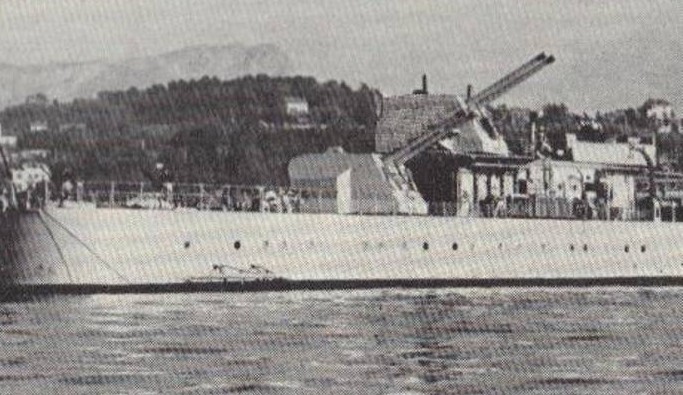 One of the Schley class awaiting completion. The depth charge rails for the stern, the aft 40mm and searchlights are awaiting fitting. This would date it at the end of 1942 during the steel shortage where some ships were delayed.