CSS Santee River (MS-1917)
Back to Condfederate States List
Basic wartime minesweeper from World War One. The Santee class started completing in 1917 and continued to have sisterships being built through to 1922. At one stage over 50 of these useful little craft were in service. As the years passed the vessels were sold, discarded until by 1935 only about 25 remained. The remaining ships made it through to WW2 and fought well with only a handfull remaining at wars end.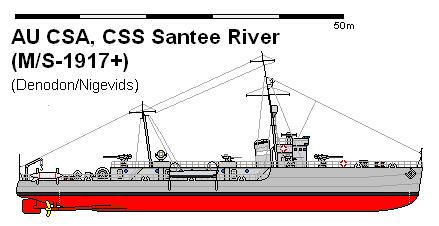 Little had changed between the wars. The machine guns originally fitted being replaced with 20mm cannons. The minesweeping gear was upgraded through the years to keep pace with the advances in mines themselves. Used mainly around the continental coasts of the Confederate States, the most permanent placement of the ships was the four at each end of the Nicaragua canal to keep the approaches free of enemy minelaying activities. Closure of the Canal for any reason was something to be avoided.
Displacement
1,000 tons std 1,200 tons full load
Length
203 ft
Breadth
30 ft
Draught
9 ft
Machinery
2 shaft triple expansion, 1,200ihp
Speed
17 knots
Range
2500 miles at 15 knots (950 nm at 32 knots)
Armament
2 x 3.9" (2x1)

4 x 20mm (4x1)

Complement
80
Notes
CSS Santee River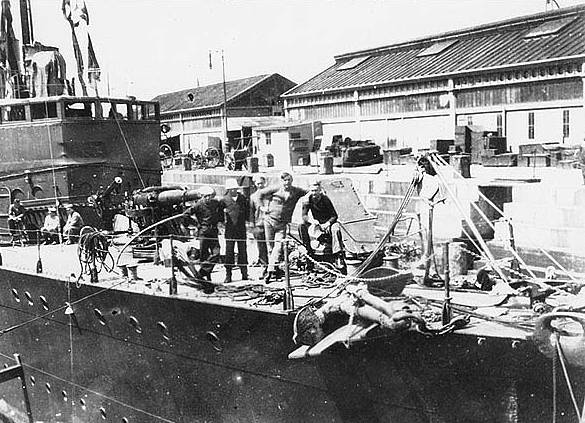 Santee River class in drydock in England.